Nyton House can accommodate up to 25 residents in single or double rooms appointed over three floors. A service lift provides easy access to all floors. All bedrooms have wash basins, most have en-suite toilets and some of the larger rooms have full en-suite bathrooms. All bedrooms come tastefully furnished with antique furniture and have a television, telephone and WIFI. Most ground floor bedrooms have their own patio doors to allow easy access to the beautiful grounds.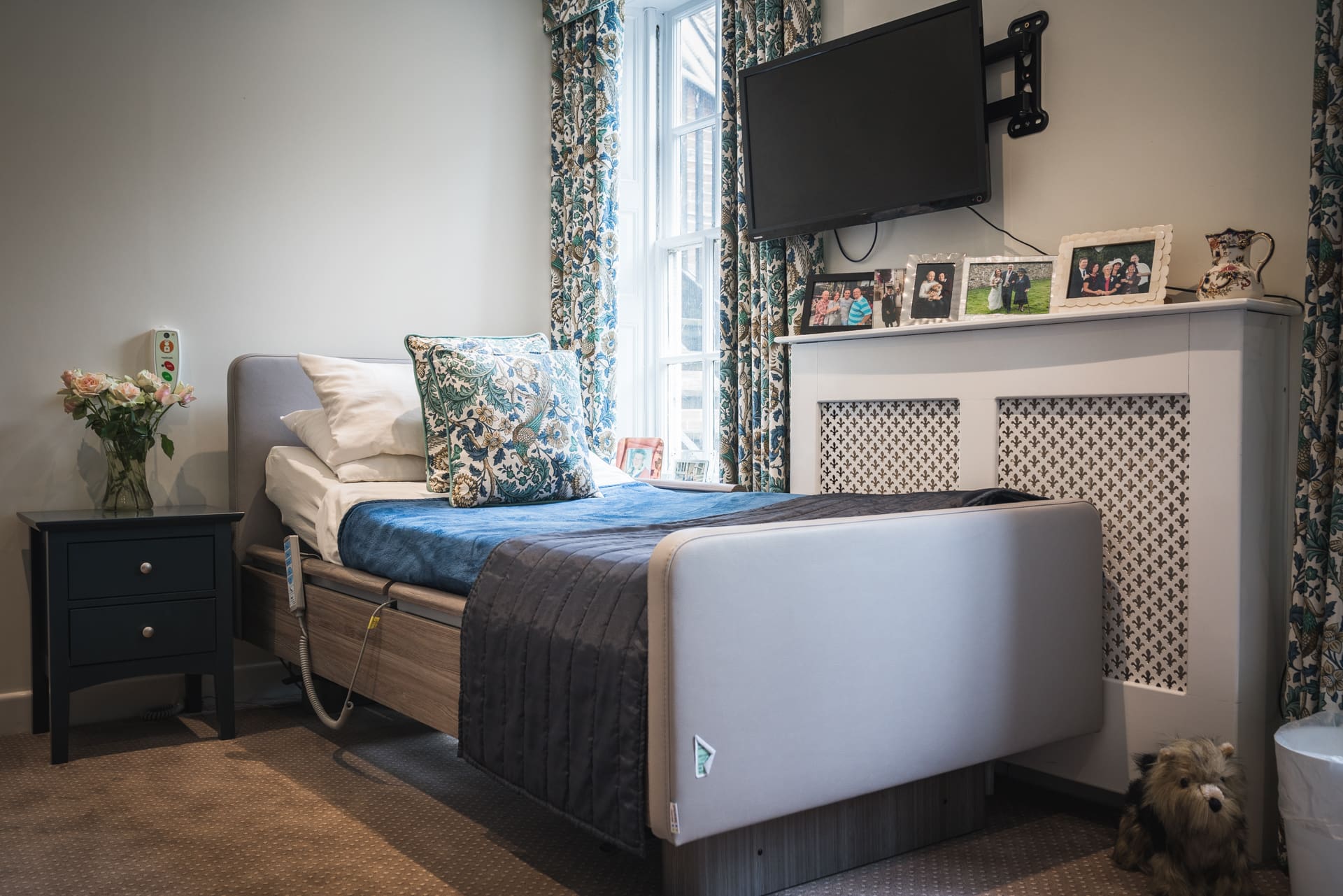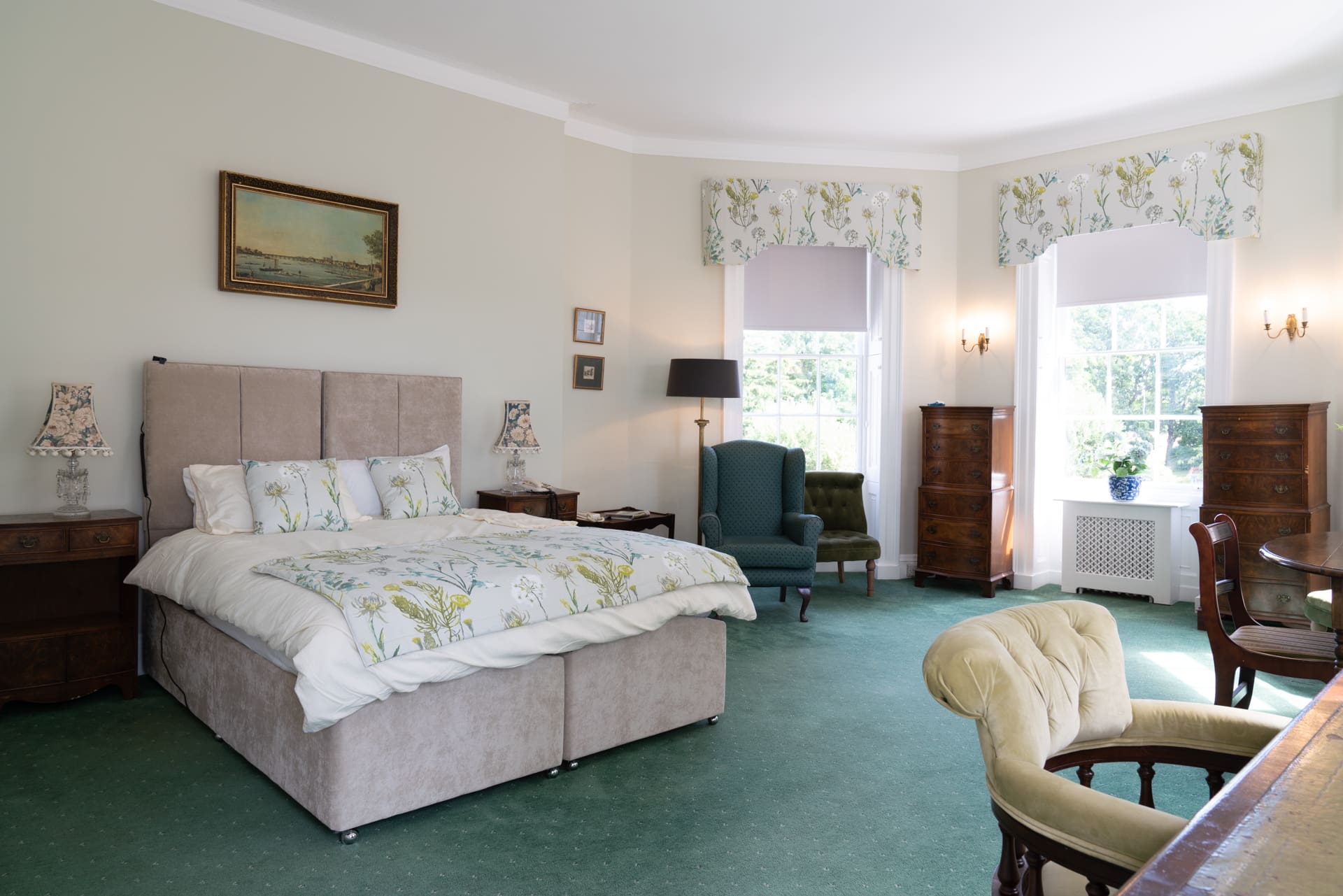 Our single-room rates start from £1200 per week (inclusive of all Care, weekly Hairdressing and Manicures with no hidden admission charges). We can also offer shared occupancy in our larger suites for couples and companions.
We tailor care to meet the individual needs of each resident, offering:
Companionship and support
Assisted living apartments for those looking to retain a sense of independence
Able to support Physical and Sensory Disabilities with specialist equipment
Dementia Care within our dedicated wing
End of Life Care, when the time arises (our staff are trained in the Six Steps to End of Life Care)
We also offer respite care if we have a vacancy.
Call us to arrange a viewing or to check availability
We are happy to carry out a courtesy visit along with a pre-admission assessment for prospective clients. We can take permanent placements and respite stays, and are open to discussing individual clients' needs and expectations.

Please contact Nyton House on 01243 543228 and ask to speak to Felicity, the Manager, for further information.